On a bright, sunny day in early September, electricity filled the air in Midtown Harrisburg. Jazz fanatics and casual listeners alike strolled up and down Third Street, wandering into thirteen different venues to be greeted by the bold energy of live jazz. For three hours, thirty-two musicians relished in the opportunity to connect with a live audience once again. Thirteen venues, 32 musicians, and hundreds of eager listeners – can you believe it?
If you joined us for the Harrisburg Jazz Walk on Friday, September 10, I bet this brought back some fond memories. We thank Dauphin County Parks & Rec for their invaluable partnership on the Jazz Walk. That night, for all of us who treasure nothing more than live jazz, strengthened our hope that live music will thrive in this new normal.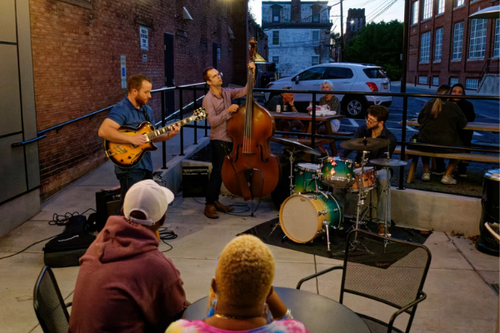 The truth is that we've seen glimmers of this hope all throughout 2021 – not just at the Jazz Walk. Because of how much you value the joy of live jazz, the Jazz Walk was just one of many opportunities to experience live jazz in our community this year. You also helped us present: 
Gretna Grooves, in partnership with Gretna Music, where you enjoyed Jazzmeia Horn, Kenny Baron, and Tuba Skinny – the most world-class artists we've ever welcomed in a single summer! 
The Central Pennsylvania Jazz Camp at Messiah University, where students from all over Central PA safely made music in person, many of them doing so for the first time in over a year. 
This One's For You!, where we celebrated our co-founder and retired executive director Steve Rudolph with a truly once-in-a-lifetime show.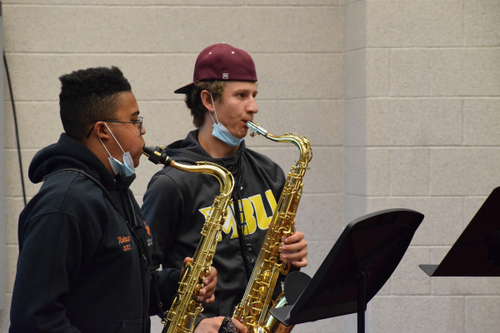 Our 2021 was eventful and fulfilling, despite the limitations of our times – all because of your support.
Will you make a gift to our annual fund drive and help us carry this momentum into the new year?
As summer gave way to the coolness of fall, we gathered at Faith Immanuel Presbyterian Church to kick off our 2021-22 Concert Series. For the first time in over a year and a half, you enjoyed a live concert, indoors, with the high-quality national talent you've come to expect. With four more concerts to come in the spring, the 2021-22 season has begun like no other:
Johnathan Blake played music from his then-unreleased debut album, and you were among the first listeners in the world to hear it live. 
Ted Rosenthal will make us feel merry and bright on December 11, as we try something new – a holiday jazz show!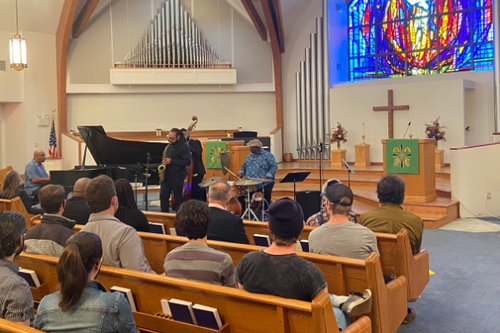 Your generosity made all of this possible, and your continued support will provide you even more opportunities like these to experience live jazz. 
Our goal is to raise $15,000 by the year's end – also the close of our fiscal year.
Will you help share the joy of live jazz by making a gift to our annual fund drive? 
We wish you and your loved ones a safe and joyous holiday season. From the bottoms of our hearts – thank you for your support!
Ever grateful,
Joe Mulvey
President, Board of Directors
Andy Herring
Executive Director